Memorial Day isn't just for fireworks and hotdogs...
Posted by Amy Siders on May 27, 2022 0 Comments
Many of us look forward to Memorial Day weekend for the backyard barbecues, summer cocktails, and end of the school year fun.  In the middle of the s'mores, backyard slip and sliding and gardening projects, we can't forget what the holiday is really about: honoring the brave men and women who have sacrificed their lives for our freedom.  
Here's a list of some easy things that you, your family, and your friends can do together to celebrate and honor our fallen heroes. Not only is it an opportunity to teach kids important facts about Memorial Day and how it is different from Veteran's Day, but it's also a way for adults to take a step back, count their blessings and brush up on America's history.
Here, you'll find a list of new things to do on Memorial Day — some fun virtual activities can be enjoyed right at home, while others may take you out into the world to nearby parks, cemeteries and donation centers. 
1. Take a tour of a National Park.
Over 400 national park sites exist in the U.S. and each of them offer a unique look at America. Plan a tour of
your nearest national park
and discover the history of these landmarks. 
2. Help build a home for a veteran.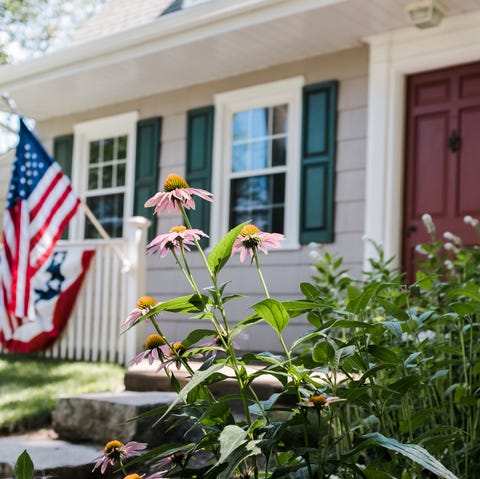 With a donation to
Building Homes for Heroes
, you can help house an injured veteran. The organization builds and modifies homes for veterans, allowing them and their families to live mortgage-free.
3. Shop at a veteran-owned business.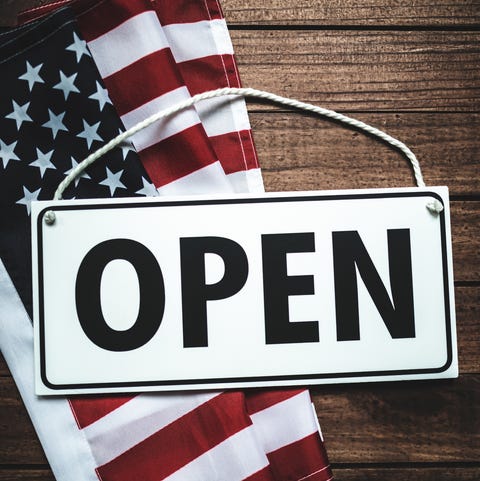 4. Brush up on American history.
If there was a time to do it, it's now. Before diving into your family's Memorial Day activities, refresh your own memory about the reason why we celebrate Memorial Day and
how it differs from Veteran's Day
.
5. Write letters to soldiers and their families.
To your kids, Memorial Day may just be another day off from school. To remind them that it is much more than that, have them write handwritten notes to active American soldiers and veterans. Once your letters are complete, bring them to any A Million Thanks drop-off locations to guarantee a safe, speedy arrival.
6. Put together care packages for soldiers.
Even though
Operation Gratitude
encourages people to get join their efforts year-round, they host several events during the Memorial Day weekend. There are many ways to get involved: Convince your kids to donate their Beanie Babies to kids in combat zones, sew special ties to keep troops cool during the hot summer months or a host a neighborhood drive to collect toiletries for soldiers.
7. Create patriotic chalk art.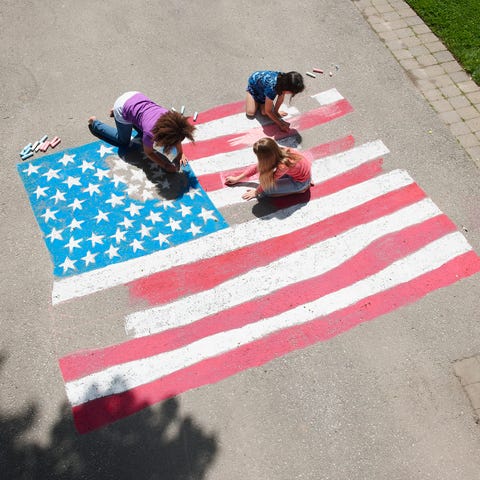 Gather the kids in your neighborhood and create a patriotic-inspired mural or just write out a simple thank you to local veterans, using sidewalk chalk.
8.  Take a moment of silence.
No matter where you live, take a moment of silence at 3 p.m. local time for The National Moment of Remembrance. For at least one minute, send your thanks, love and prayers to active soldiers, veterans, and the many men and women who died serving our country.
9. Attend a Memorial Day parade.
Get the full-fledged holiday experience by cheering on your town's marching band, veterans, and local organizations at the nearest parade. Check online to find the parade closest to you.
10. Donate flowers for soldiers' graves.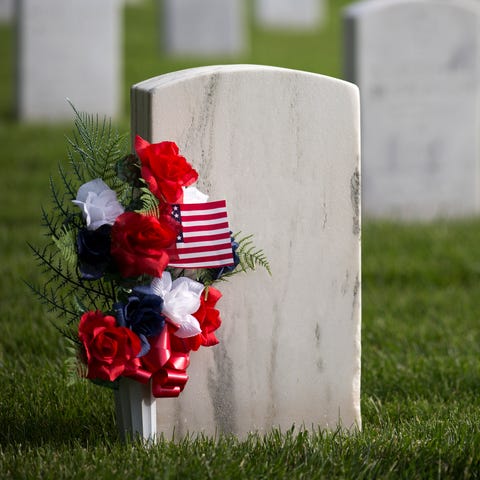 Even if your weekend is full of family fun, make sure you still pay your respects to the fallen troops with a donation to Memorial Day Flowers, a national foundation that places a flower on the graves of soldiers. A small donation of $5, for example, honors five soldiers with a red rose in front of their headstone.
11. Visit your local cemetery.
Just because you don't live close to the Arlington National Cemetery doesn't mean you should nix a Memorial Day cemetery visit altogether. Volunteer to dress graves at a local or military cemetery with flowers and flags. Or simply swing by to pay your respects to our country's heroes.
The Waterhouse showroom will be closed Saturday-Monday in observance of Memorial Day and we'll be spending time with those closest to us.  We hope that you have a weekend of happy things too!