Preparing Your Home for Holiday Guests
Posted by Jenna Frederick on November 10, 2015 0 Comments
One of the best parts about the holiday's is inviting people to your home, and having everyone together. But getting ready for these guests can be a bit of a task. Having guests in your home takes planning and execution to ensure everyone is welcome and comfortable. Below are just a few ways to prepare your home for family and friends! 
Keep Cozy Blankets Handy 
It's always a good idea to have extra blankets at the ready for your guests to ensure maximum comfort while they're away from home. A plush throw in a luxe fabric like faux fur is an easy way to add a touch of glamour that will make your guests feel extra special!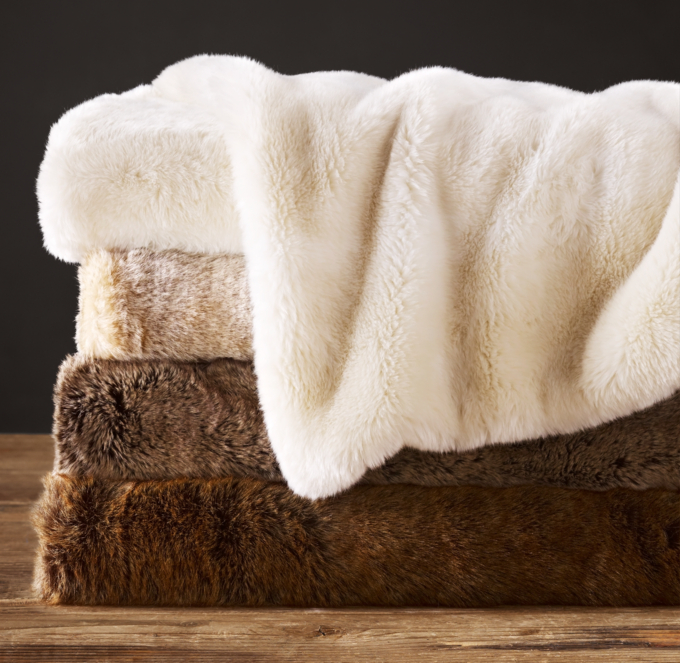 Add Fresh Flowers 
Although it's always nice to have fresh flowers in the house, when you have guests in town, there's nothing like a bunch of blooms to pretty up their room and brighten the mood! 
Make a Place to Hang Coats
The more comfortable you can make your guests feel in your home, the better. One of the easiest ways to make your visitor feel at home, is to give them a spot to put their stuff. Make sure you have an obvious place for them to hang their coat, scarf, and bag so they don't have to awkwardly stand around holding their things. 
Stock Up on Extra Bath Necessities
If you're like me, you always leave at least one key toiletry item at home. We always feel slightly embarrassed about having to ask for these things, but you can avoid this conversation by placing a collection of basic toiletry items (cotton balls, q-tips, toothpaste, extra toothbrushes, etc.) in pretty containers where they are easily accessible. It's a small but super thoughtful way to show your guests that you've been anticipating their arrival and want to be sure they have everything they need! 
For the full list and more great ideas, visit http://www.mydomaine.com/holiday-guest-preparation/slide16